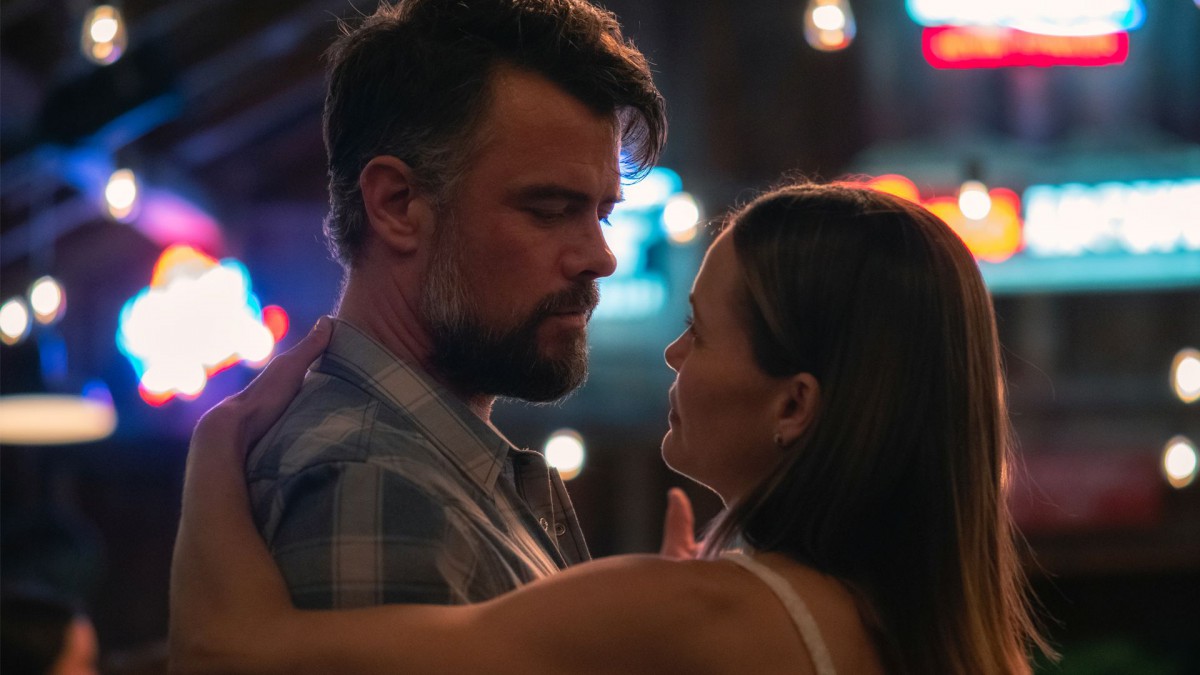 Maybe Romantic Dramas Aren't Dead After All

I think I may have cinematic PTSD from the wave of truly awful movies that followed in the success of "The Notebook," most of them also based on novels by Nicholas Sparks. They're a rough spot in the history of filmmaking, and I went into Vicky Wight's "The Lost Husband" expecting more of the same overcooked tripe.

Much to my surprise, "The Lost Husband" is a solid adult drama, a movie that's too soft at times but more often tender with its characters.

"Maybe romantic dramas aren't dead after all."
"Just the kind of comfort food that fans of the romance genre crave right now."

"It's not 'syrupy' or 'saccharine.' Perhaps, it is 'agave' — a slightly healthier sweet."

"Wonderfully touching, hugely satisfying."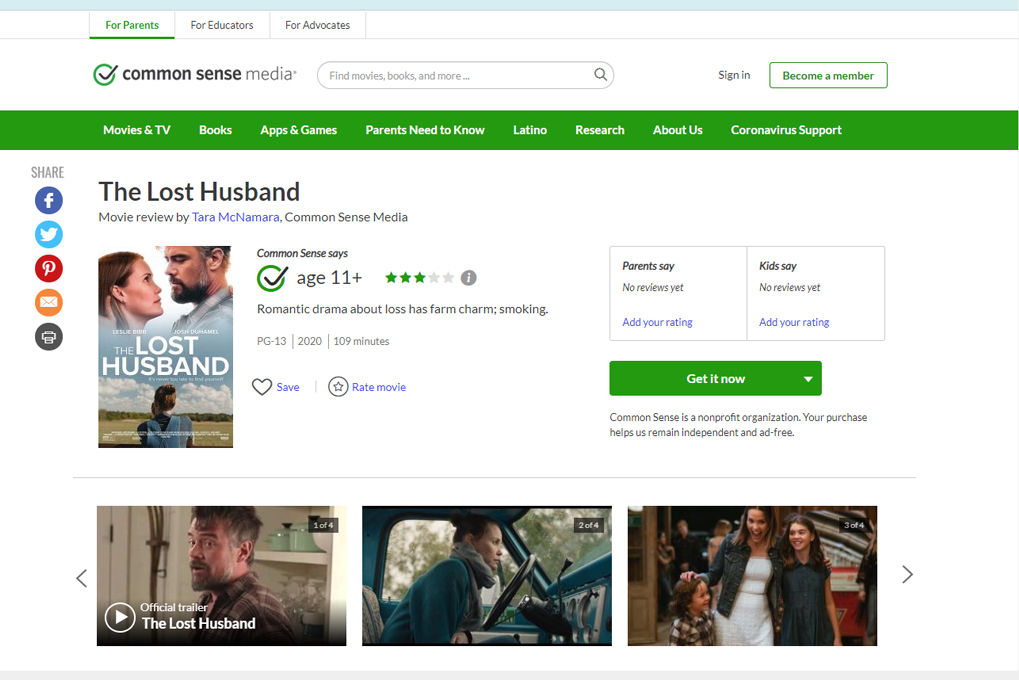 A Solid, Enjoyable Romantic Drama

A solid, enjoyable romantic drama, boasting solid acting, twisty storyline, phenomenal soundtrack.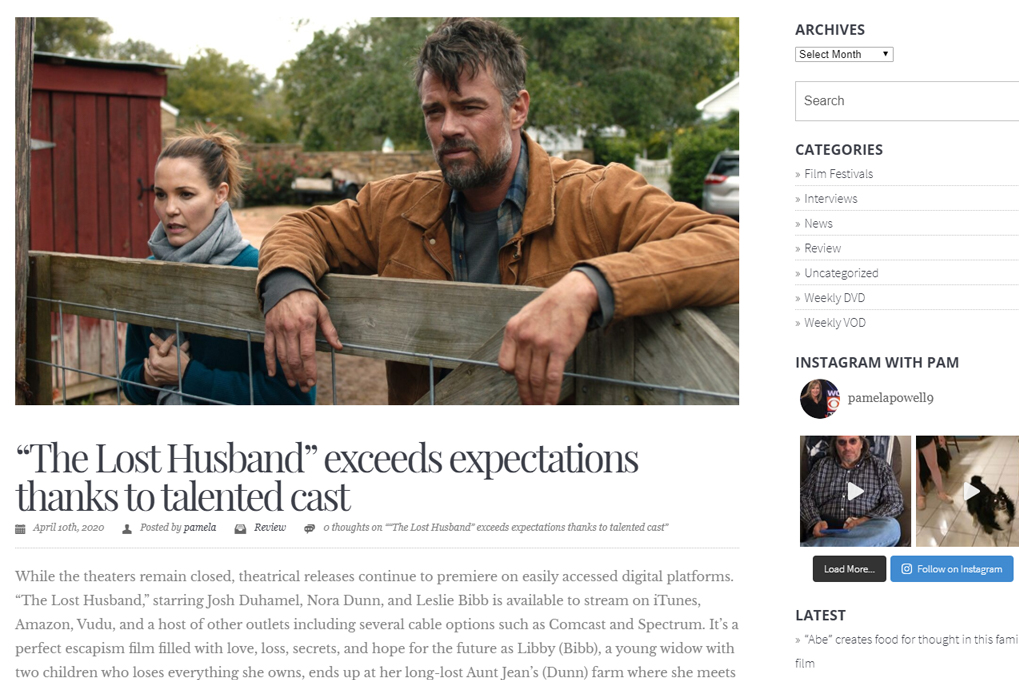 Exceeds Expectations Thanks To Talented Cast

Check out "The Lost Husband," a charmingly entertaining movie that just might surprise you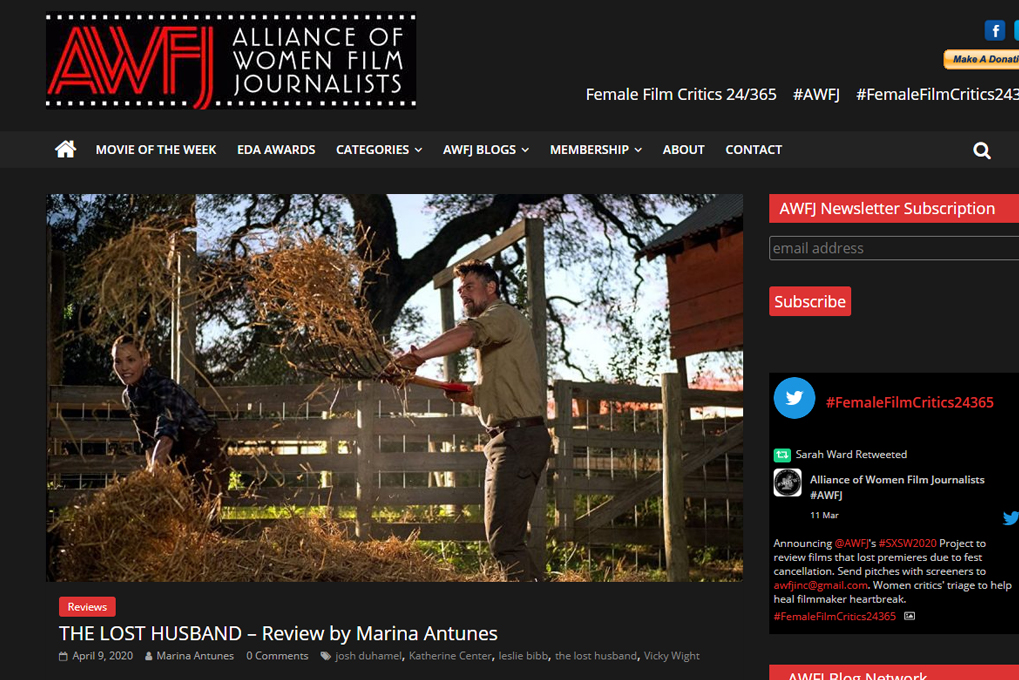 A Wonderful Mix Of Romance And Drama

In The Lost Husband Wight and her team deliver a wonderfully touching, hugely satisfying movie.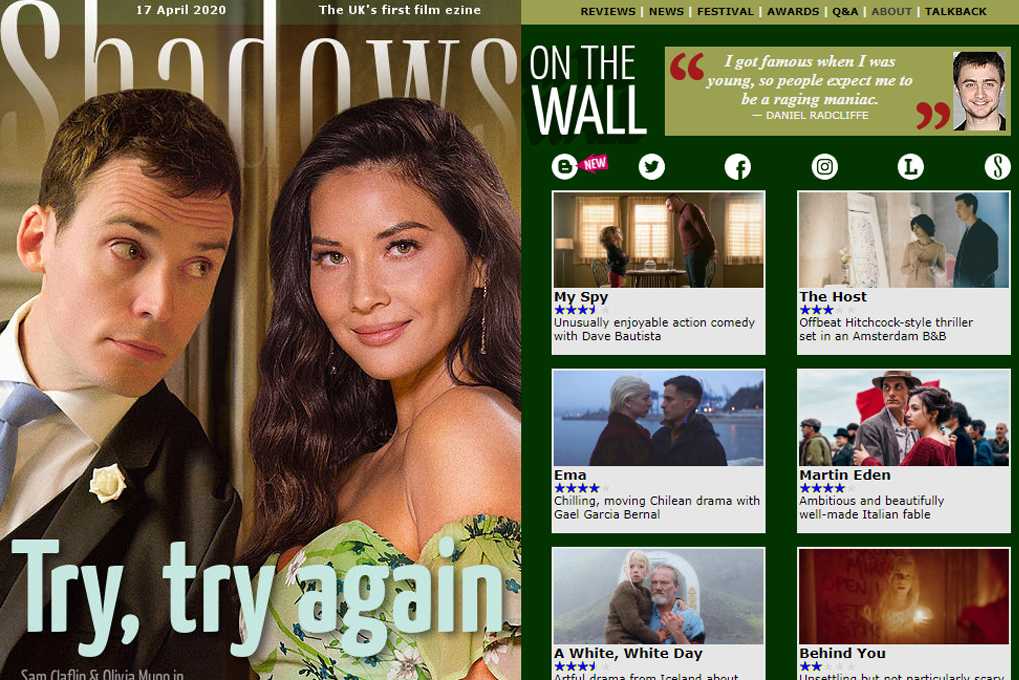 A Heartwarming Movie With Homespun Charm

The film is packed with witty touches that are an enjoyable riff on the predictable premise.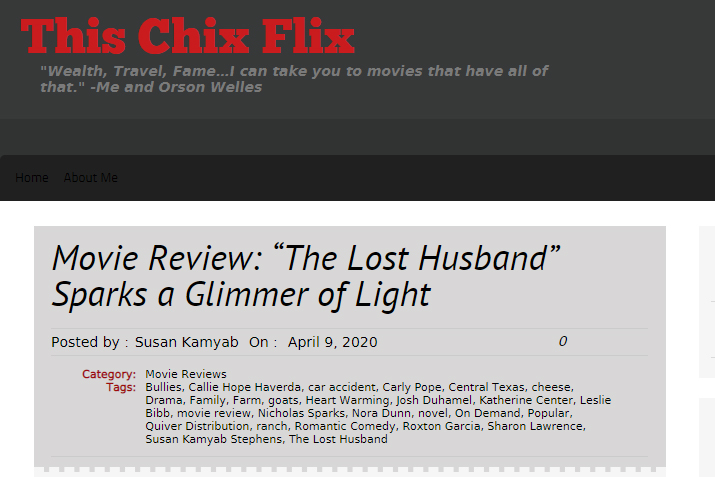 "The Lost Husband" Sparks a Glimmer of Light

A heart-warming drama about love and the people in our lives who truly bring us up when we're down.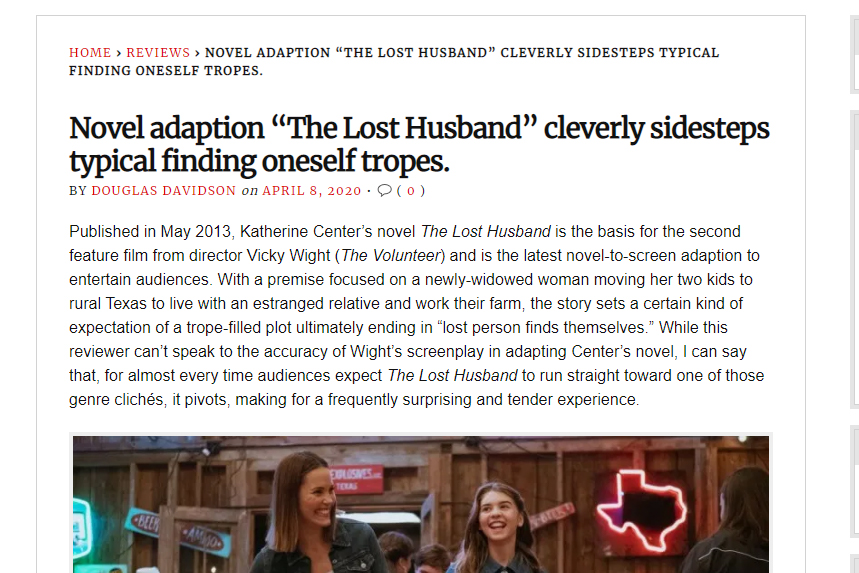 A Surprising And Tender Experience

The novel adaption "The Lost Husband" cleverly sidesteps typical finding oneself tropes.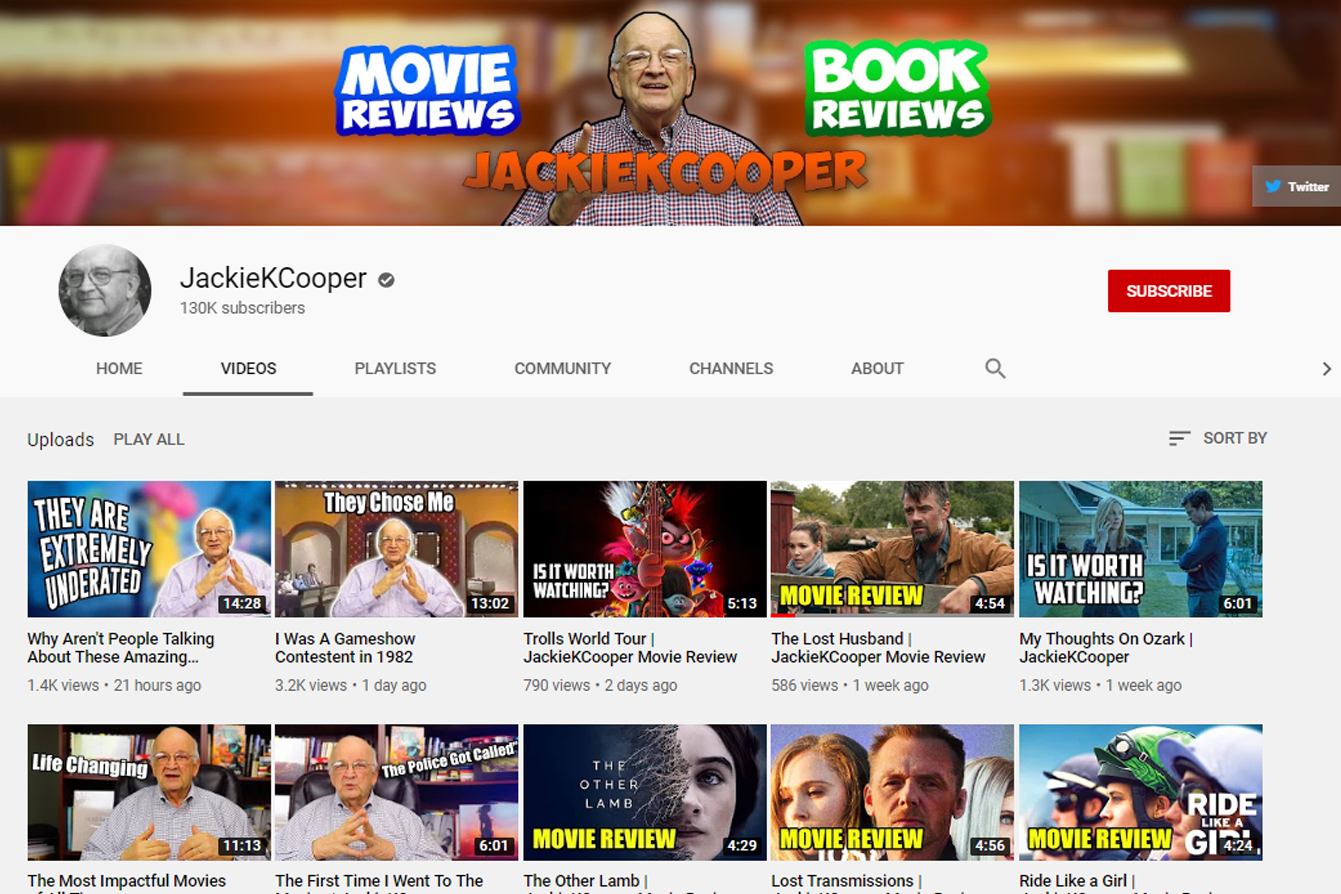 You'll Like The Characters And The Story
(VIDEO)
It's about finding yourself and overcoming obstacles. Reminded me of Hope Floats.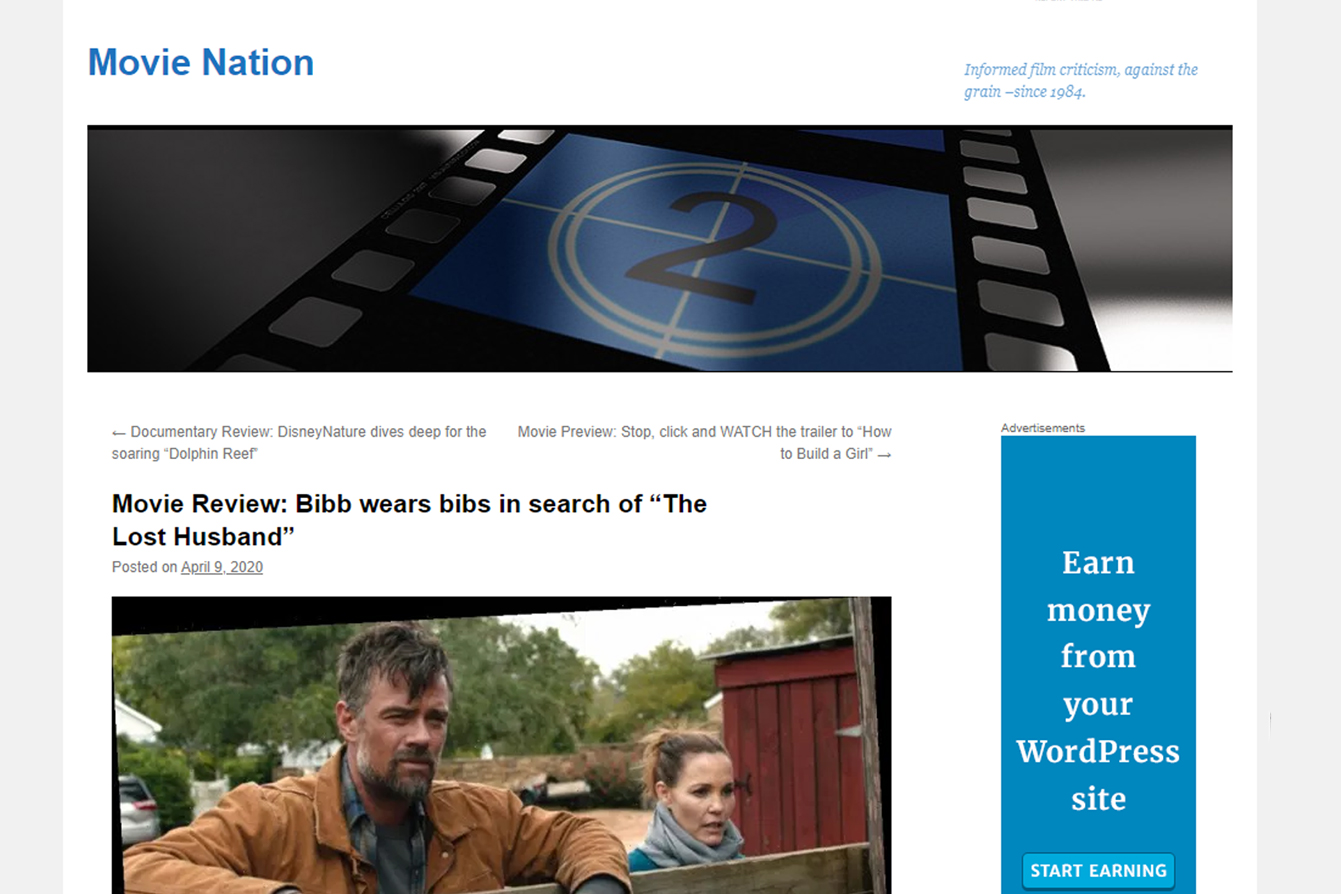 Bibb Wears Bibs In Search Of "The Lost Husband"

A simple story told simply. Good actors and a director who know the virtues of having a light touch.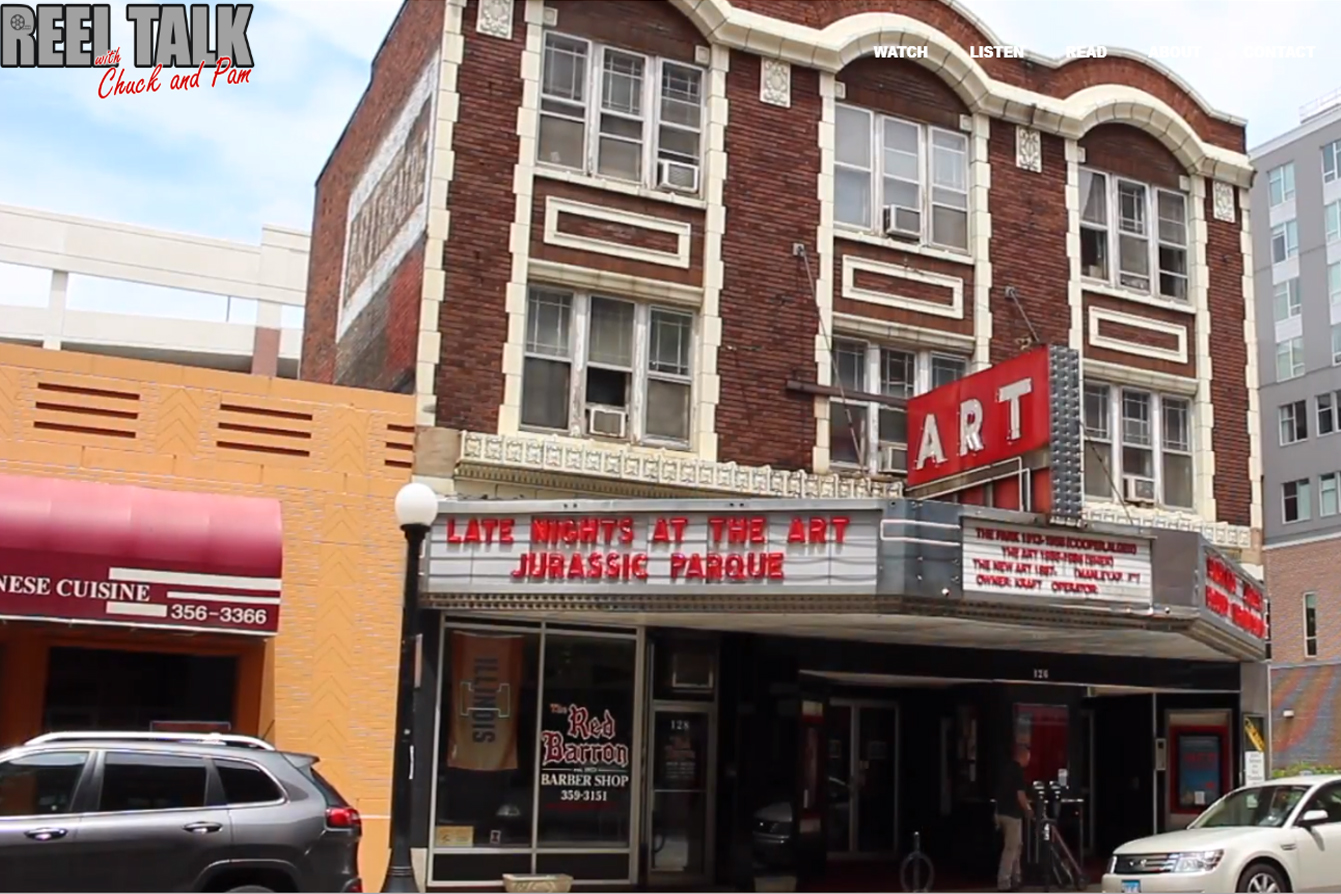 Charmingly Entertaining Film

Charmingly entertaining, wonderful performances and a script that creates surprises.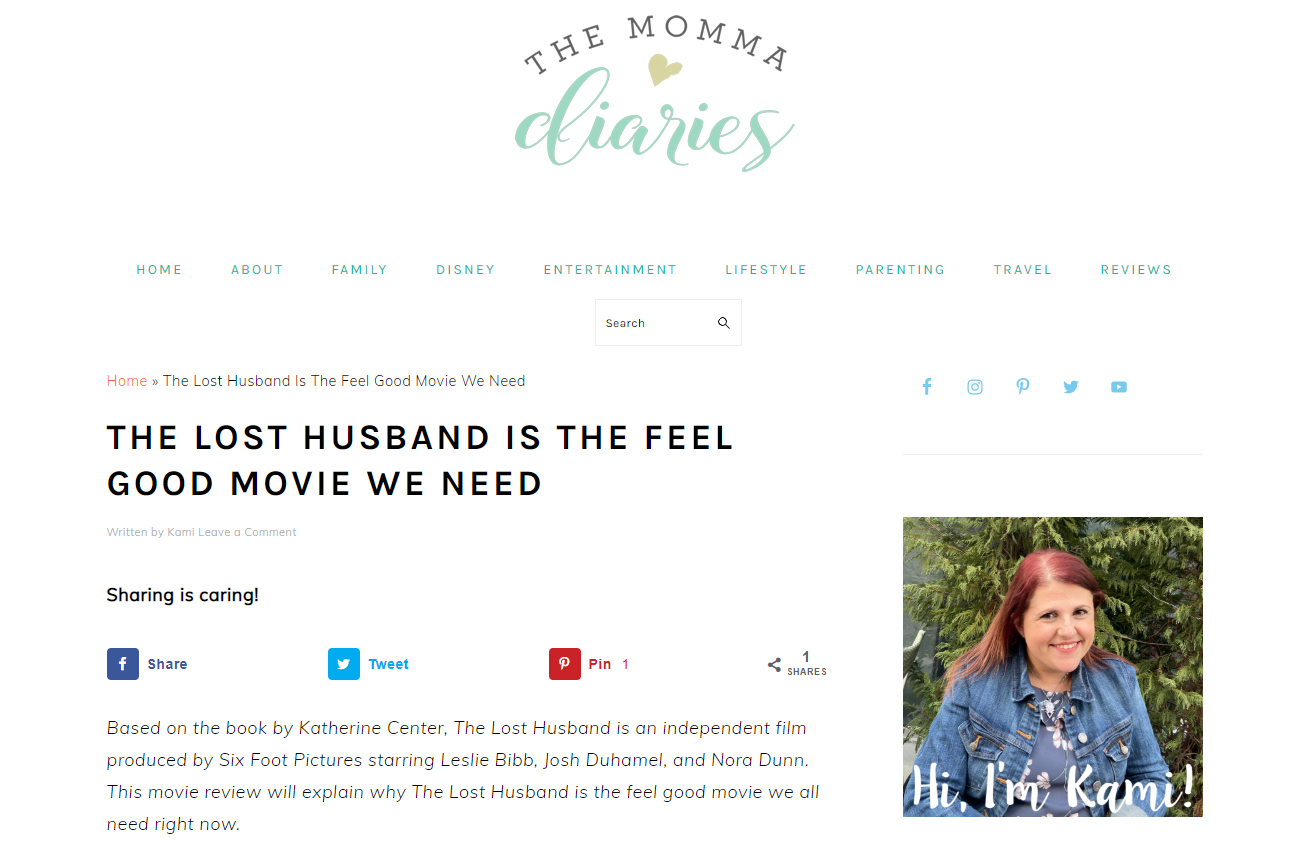 The Lost Husband Is The Feel Good Movie We Need

The film delivers something we all need — hope. A very welcomed distraction and escape from reality.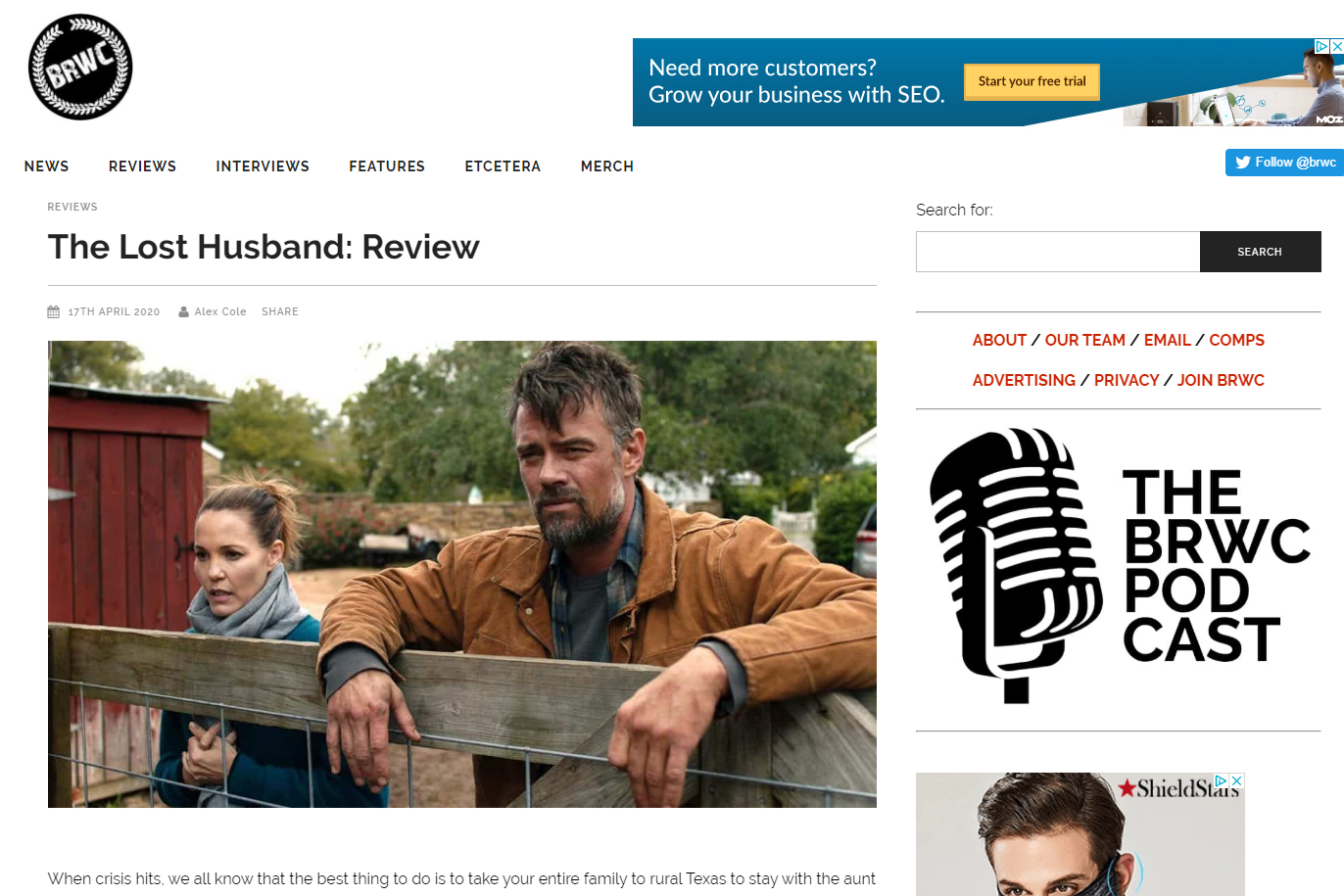 Beautifully Simple, Easy, And Elegant

The Lost Husband is a Sunday afternoon watch if there ever was one, and a good one at that.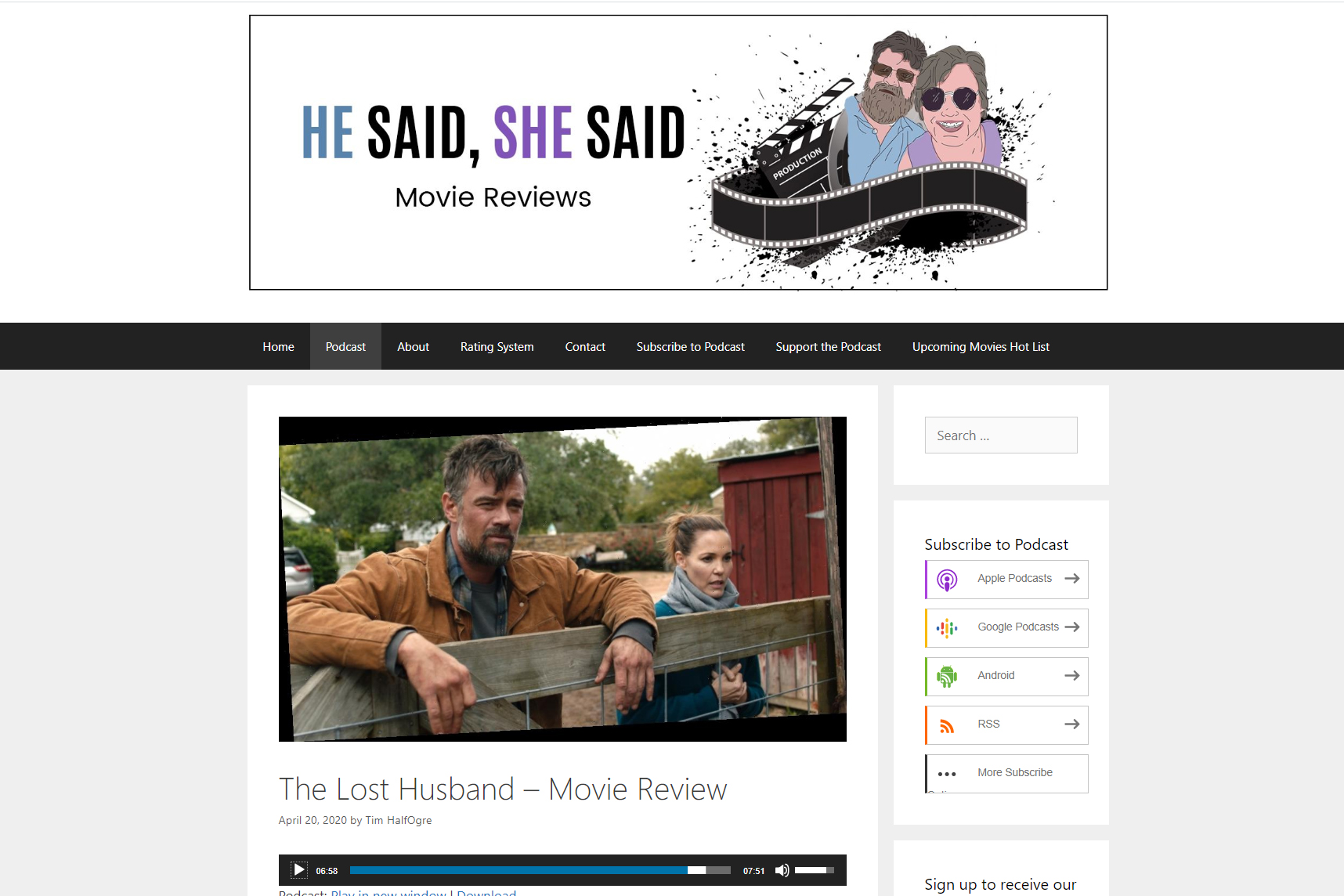 Solid. Worth Purchasing
(PODCAST)
Went above our expectations. Not corny. If you haven't been to Texas, you're gonna wanna go.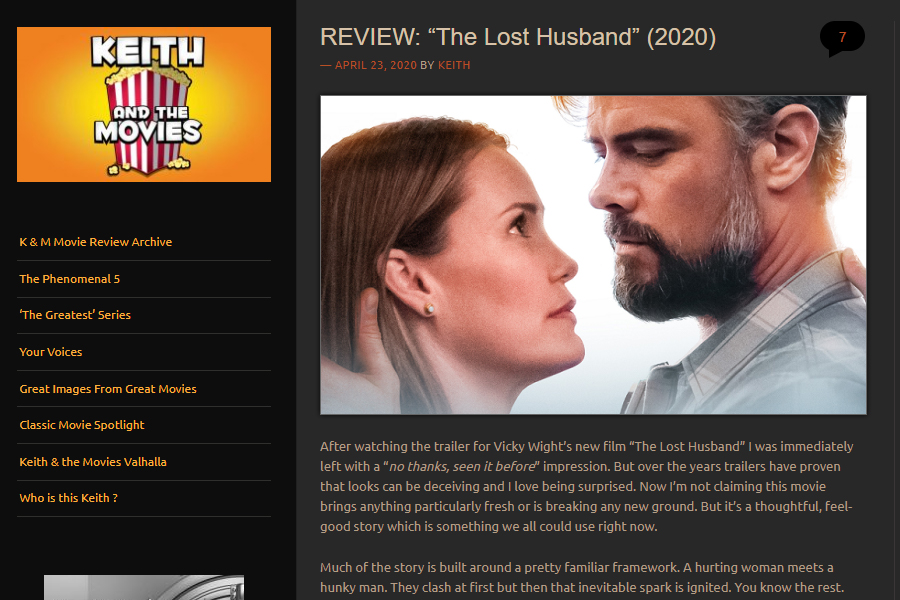 It Has More To Offer Than You Might Think

The Lost Husband is a thoughtful, feel-good story which is something we all could use right now.
VIDEO: Access Hollywood - Josh Duhamel Misses 'Cuddling' Amid Self-Isolation And It's Too Sweet
Josh Duhamel | On Air with Ryan Seacrest
VIDEO: Actor Josh Duhamel on being stuck at home, & about his new movie "The Lost Husband